Sign Up Now
Free Custom Quote
Managed SEO Services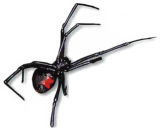 Price
Keywords
Reports
Optimizations
Stats
Directory Listings
Pro
Plus
Elite
$1000
5






Sign up
Now
$2000
10






Sign Up
Now
Free Quote
100's






Sign Up
Now



All our SEO packages include everything to get you to the top of the search engines. We guarantee lots and lots of new customers.

What's included:

Inbound Links
This is an ongoing process of getting links to your website from other related sites and directories. Every week we add more links to your site so that Google will recognize its popularity. These could be local websites, nationwide directories, news sites, blogs, google paid advertising, listing with the Better Business Bureau, paid banners and more.


Competitive Research
It's important to know what your competition is doing. We help you analyze the competition so that we can understand your competitive advantages and devise an appropriate business strategy for your website.


Keyword Research
We research and find the best keywords for your website so that we know what keywords will deliver the most targeted traffic and get you at the top for those keywords.


Keyword Optimization
We optimize the hidden code on your website (page names, titles, alt tags, image names, etc) so that you come up for hundreds of relevant keywords.


Website Optimization
When we see a few things that could be improved on your website that would allow you to do more, we take care of it! This can be graphic design, layout improvement, adding content, adding pages and more. All this is part of the initial setup work that will layout a good SEO strategy.


Signup for a Free Custom SEO Quote and SEO Consultation Now

Privacy Policy